Girona – Sarrià de Ter Route
The start of the future route that will link Girona with Banyoles – Serinyà, taking us to the outskirts of the Pla de l'Estany comarca, thus recovering part of the Tren Pinxo route.
Maximum altitude 70 m (Sarrià de Ter)
Minimum altitude 70 m (Girona)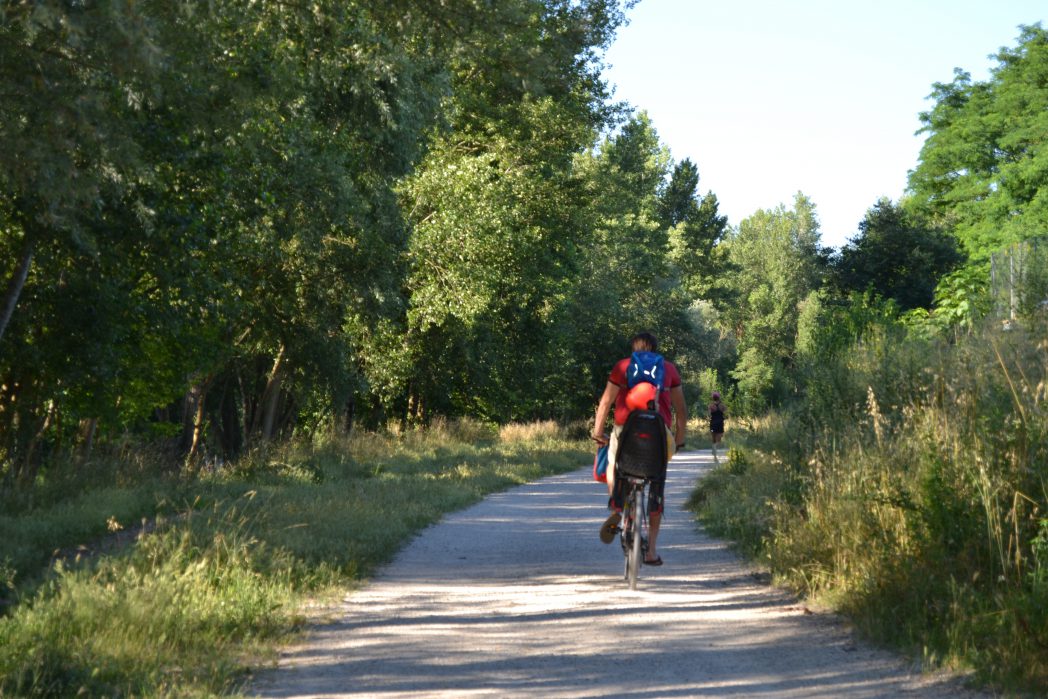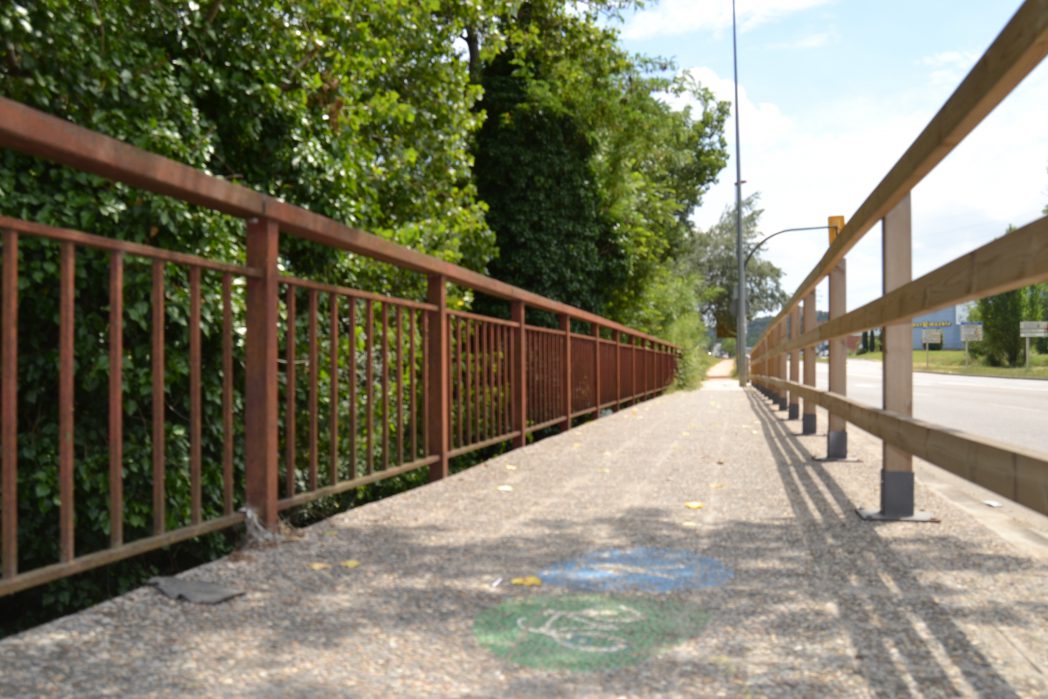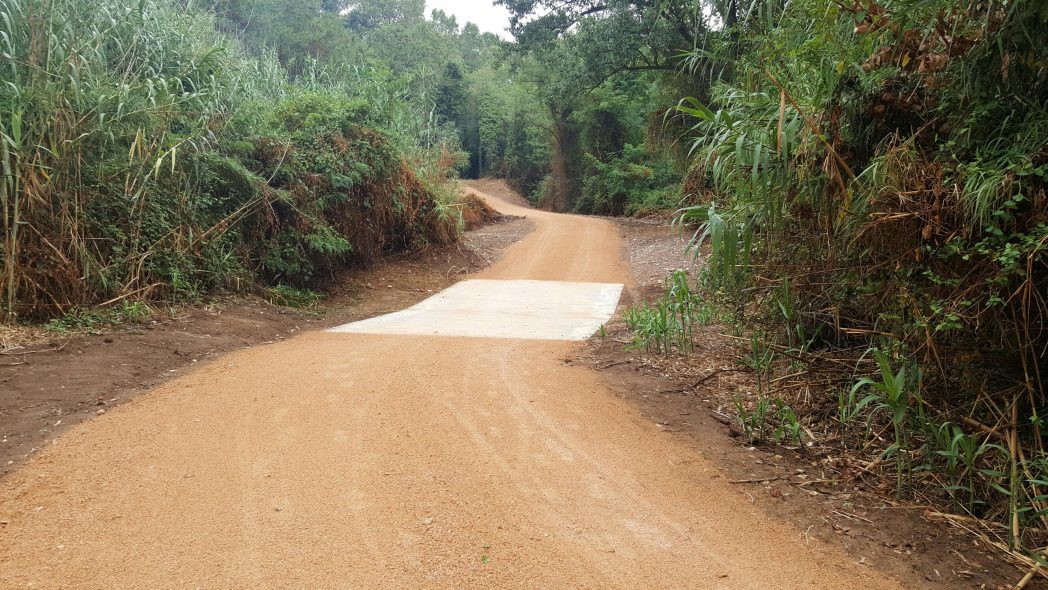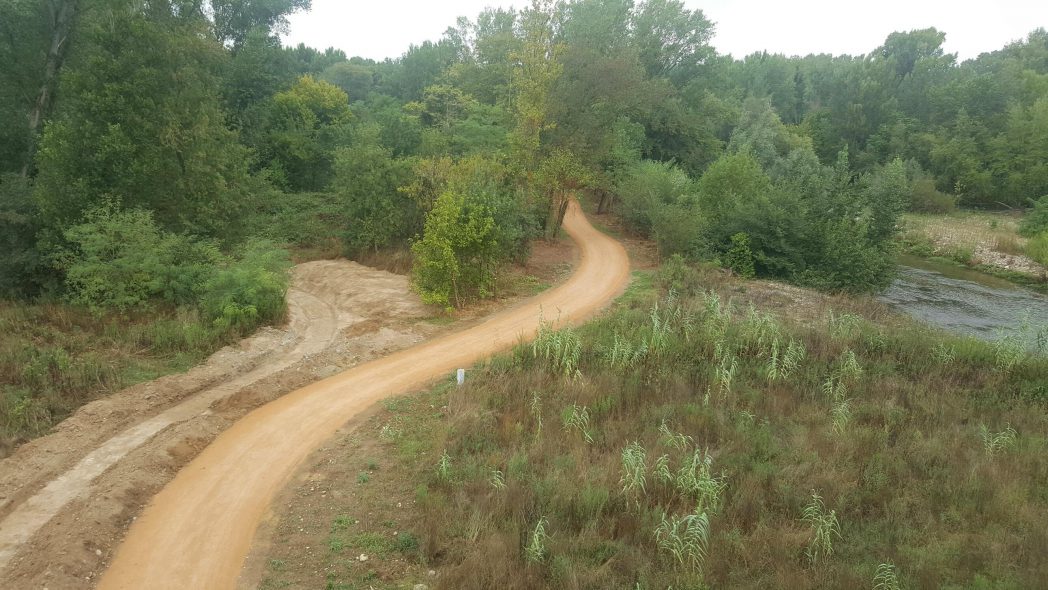 Beguinning of the future route linking Girona to Banyoles – Serinyà – limit of  Pla de l'Estany region-, thus recovering part of the route of the ancient "Pinxo train".
The route covers a distance of 4.5 km. This provides a route that helps to improve non-motorised mobility between the two communities, as well as helping to promote sporting and recreational activities, while enjoying the landscape and other environmental resources characteristic of this area.
The cyclable route of Sarrìa de Ter is characterised by being mainly flat (0.5% slope) and made up of artificial paving and coloured concrete, ideal for the general public for carrying out non-motorised sporting and recreational activities.
On the Girona side, it connects with the urban bicycle lane network in the Fontajau and Sarrià de Ter zones, ending up in the church and cemetery area.
How to get there
RENFE
Barcelona – Portbou (Girona Station)
Pl. Espanya, s/n – 17002 Girona
Ticket reservation: tel. 902 24 02 02
www.renfe.com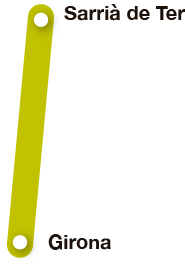 Accessibility
Half the route takes us along the banks of the River Ter, behind the GEiEG sports installations in Girona in the cool and shaded area of Sant Ponç.  The other half takes us along the road between Girona and Sarrià, along a lane which is segregated from motorised traffic.
If we take the route from Girona to Sarrià, we'll need assistance to take the climb that begins when the river stretch ends and we link up with the stretch parallel to the road. Without assistance, we need to take the route in the opposite direction, from Sarrià de Ter to Girona, taking care to brake well while descending.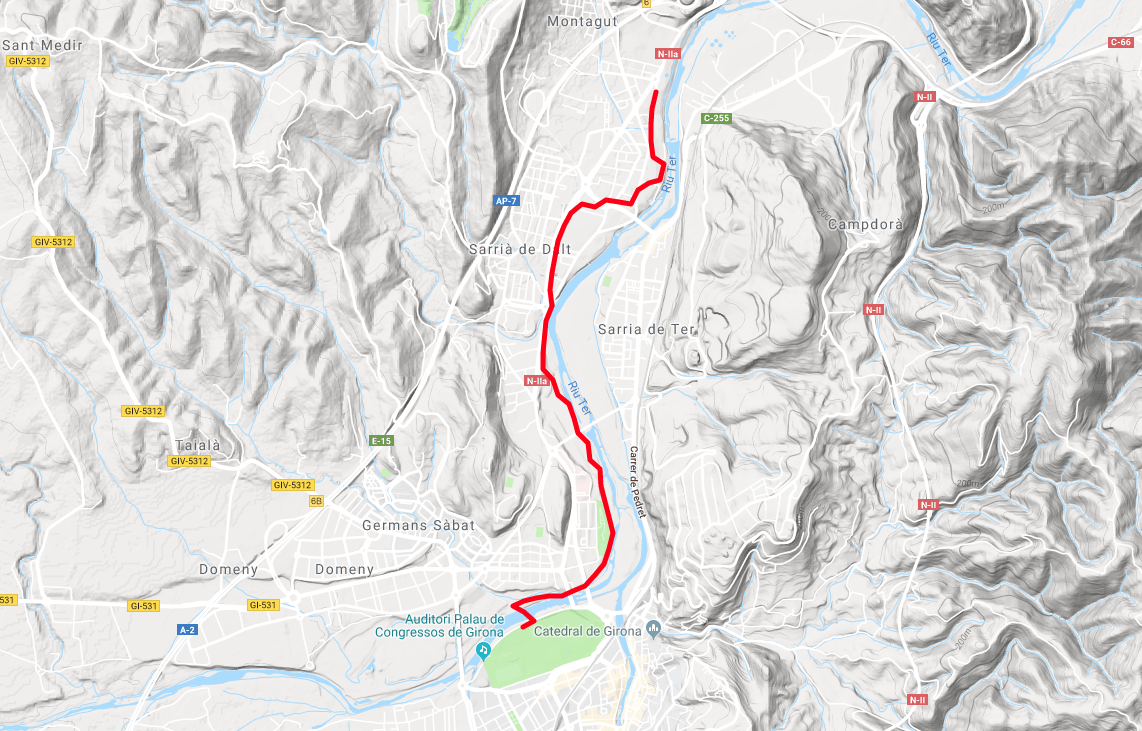 Access the google maps of the route and view the route, services, points, ...
Access the map