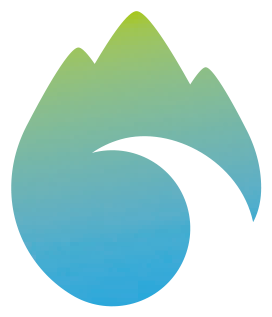 Sant Pere Pescador
1. NATURAL ENVIRONMENT OF FLUVIÀ RIVER
The nature trail on the banks of the River Fluvià is in an area surrounded by a landscape of great natural beauty, in which cultivated zones with orchards of fruit-trees are interspersed with zones with more natural vegetation typical of river-banks. The whole area forms part of the territory of the Empordà Marshes Nature Reserve (known in Catalan as the "Aiguamolls").
On the island of Caramany, one of the fully-protected areas of the reserve, we can see many birds such as the mallard, the moorhen, the sea egret or the grey heron.
The trail takes an hour and a half on foot, but it can also be followed by bicycle. The whole route is signposted and has viewing-places where you can stop to rest, enjoy the scenery or take photographs.
2. CYCLING WAY
The cycle path offers the possibility of knowing the natural and scenic environment of Sant Pere Pescador. The route begins around the river Fluvià until reaching the beach and continues through the extensive farms of fruit trees. The itinerary has different characteristics depending on the time of year that is carried out.
It is easy to access and with no difficulty. It lasts from 1.30 a.m. to 2 a.m., and is recommended throughout the year.
3. RESERVE MIG DE DOS RIUS
The route starts at the gravel road at the junction of Carrer del Joncar and the path of the same name. After a few minutes contemplating the River Fluvià we arrive at a park with an area with tables and wooden benches where we will take the route of the Mig Dos Rius Reserve, a space included in the Aiguamolls de l'Empordà Natural Park and a wildlife refuge wild The Mig Dos Rius Reserve is a place to enjoy the observation of nature, where the water of the River Fluvià is omnipresent and accompanies the visitor until the meeting with the Mediterranean. Its surface includes riverside forest, reedbeds and dallow meadows. The space is at the edge of the Integral Natural Reserve of l'Illa d'en Caramany, on the left bank of the River Fluvià and 1.5 km from the mouth. This is, most likely, the most charming itinerary of all. A path that snakes every step, which goes into the thickest vegetation of trees, plants, flowers and trunks; and that, from time to time, it unites and gives us an unparalleled view of the Fluvià. A wooden walkway leads us to the end of the route. The route follows the pier La Llissa, the Fluvià Nàutic and La Bocana. Finally, we start the Serradà road that returns to the starting point.