Vall de Bianya greenway
Olot - L'Hostalnou de Bianya
The village, the largest in the county, is located on the northwest side of the Garrotxa county, bordering with the Ripollès. There are several valleys of great beauty such as the valley of Sant Ponç, the valley of Carrera, the valley of Bac and the valley of Bianya, which gives its name to the municipality. It is, therefore, a valley of valleys. The municipality, predominantly agricultural, has forests of holm oak, oak, pine and beech. It maintains agricultural and livestock farms which, together with a diversified industry consolidated in different nuclei and a growing tourism, complete the economic activity.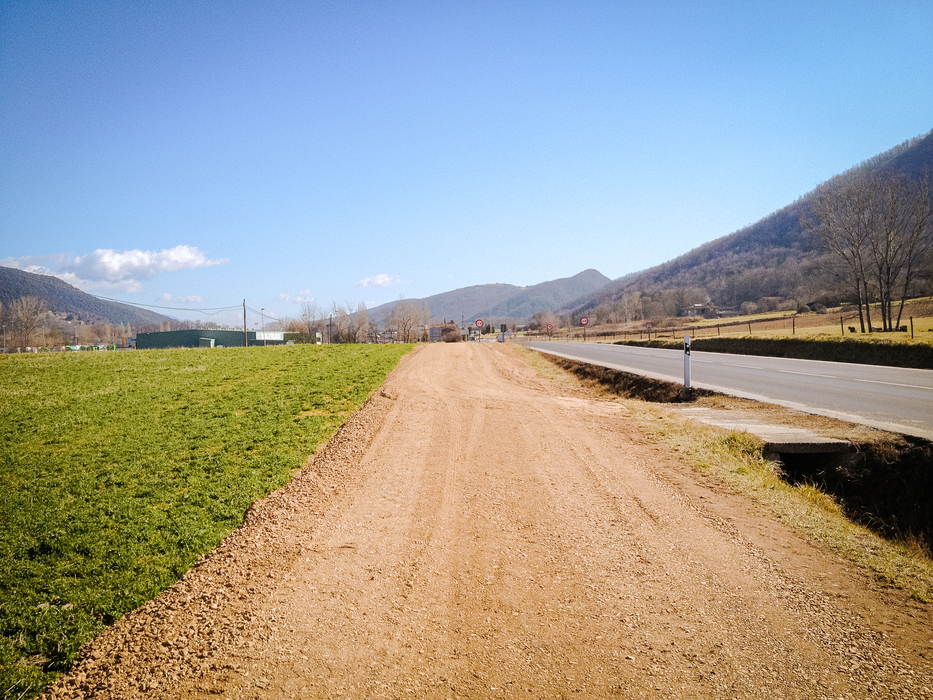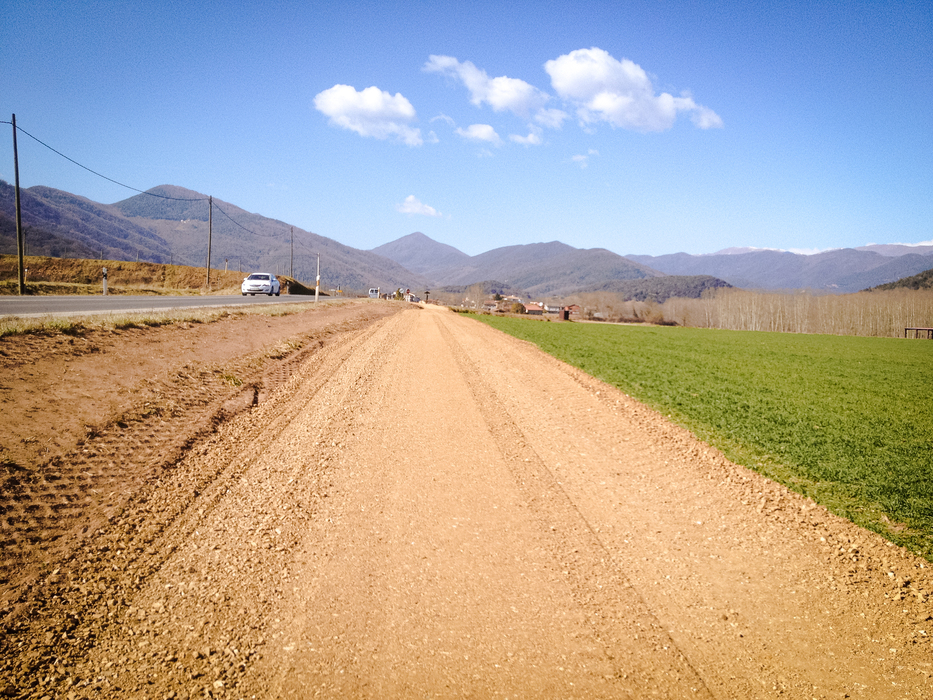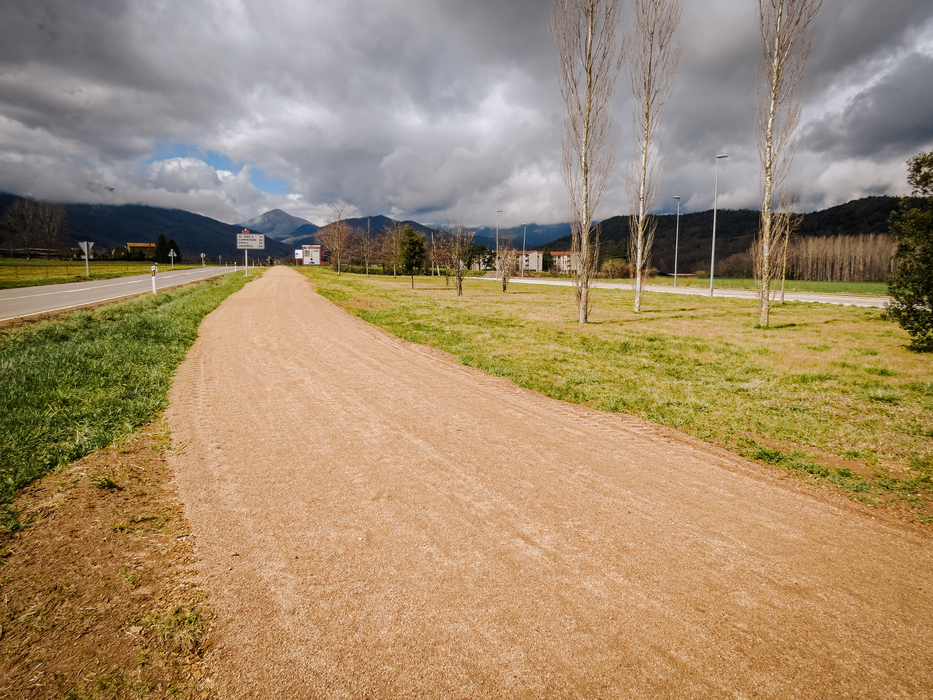 The municipality is made up of the parish demarcations of Socarrats, Santa Margarida de Bianya, Sant Pere Despuig, Sant Martí del Clot and Sant Salvador de Bianya. The valley has around fifteen Romanesque churches which, together with the farmhouses scattered throughout the territory, are part of the architectural attraction and form the idiosyncrasy and beauty of this particular valley. Another point of interest and of great value is the Roman road of Capsacosta, a former branch of the Via Augusta.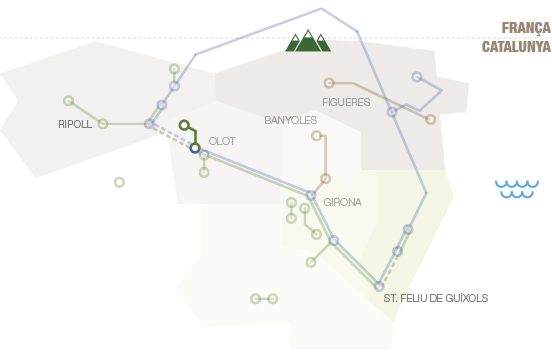 How to get there
AEROPORT GIRONA-COSTA BRAVA
Oficina de Turisme: tel. 972 18 67 08
Informació sobre vols: tel. 972 18 66 00
Tel. 972 20 48 68
www.aena.es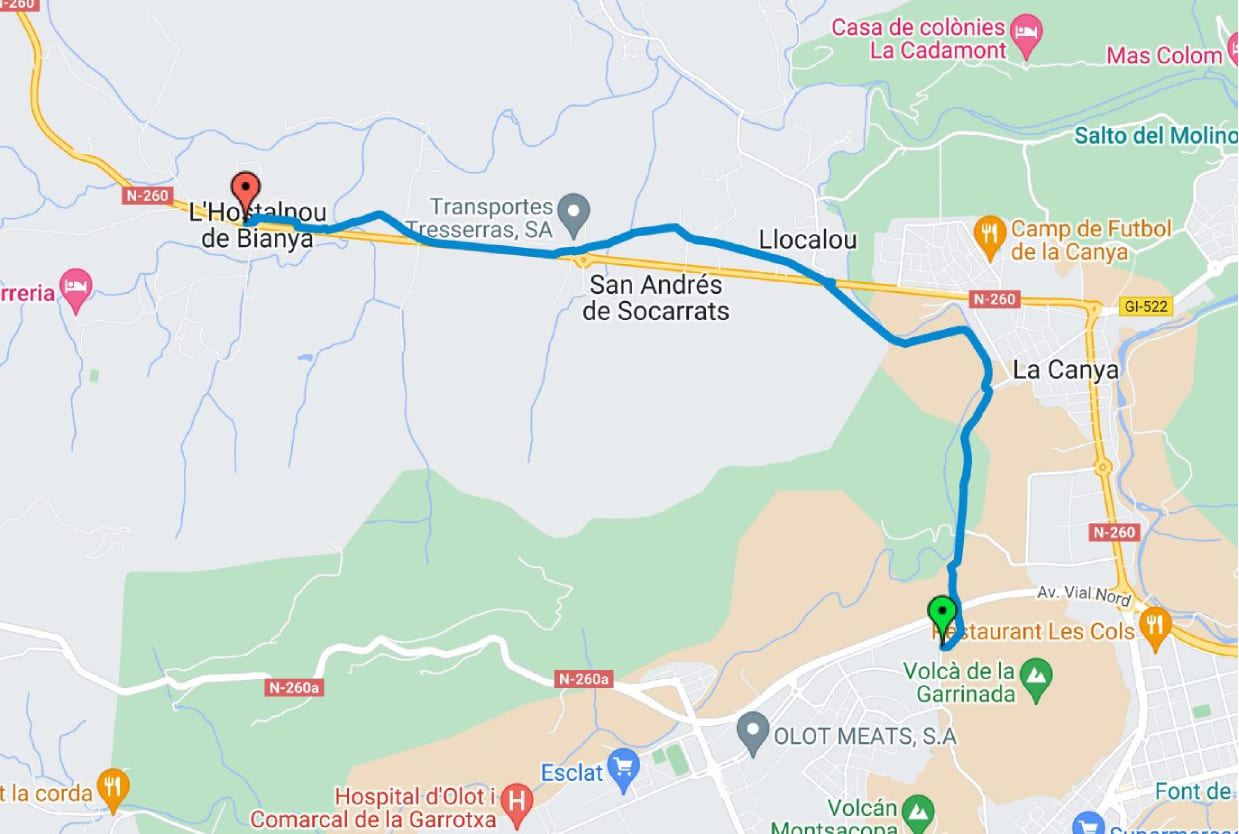 Access the google maps of the route and view the route, services, points, ...
Access the map