Little Train Route
The "little train" greenway runs for 6 km between Palamós and Palafrugell along the disused narrowgauge railway track formerly linking Palamós with Girona via La Bisbal d'Empordà. The route goes through the municipal areas of Palamós, Mont-ras and Palafrugell, with branch greenways leading off to the Castell and La Fosca beaches.
Main way: 6 km. Branch greenways to Castell beach: 1 km; and Mont-ras: 0.8 km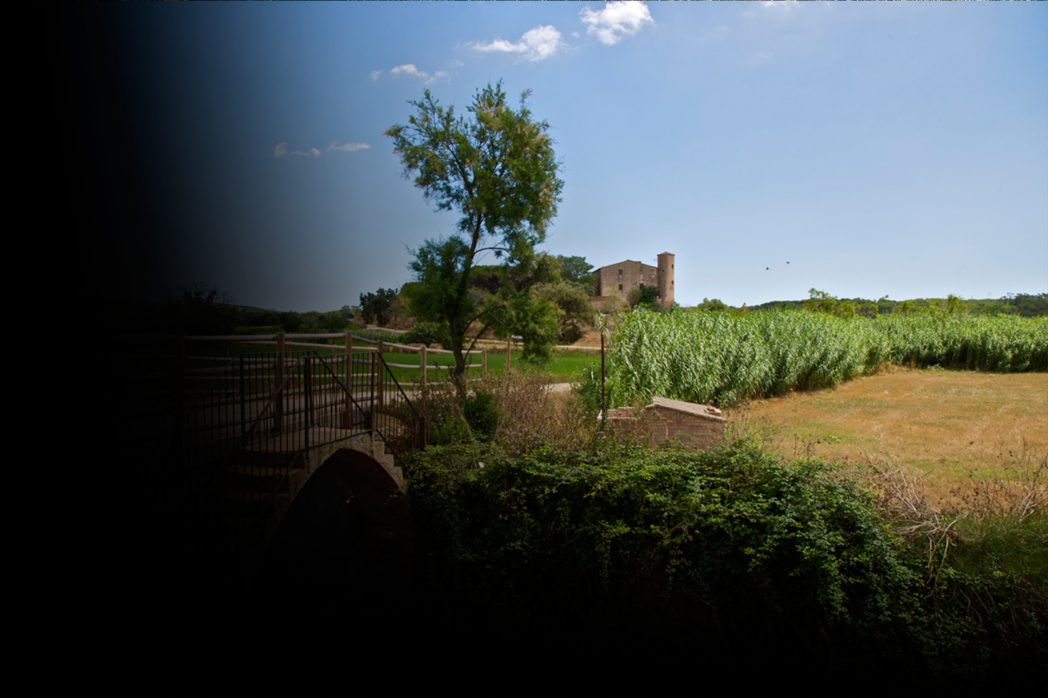 Kilometers 6 km (the principal way)
Maximum altitude 42 m (a Palafrugell)
Minimum altitude 0 m (Sant Feliu de Guíxols)
Services In towns and villages along the route and at Sant Joan de Palamós petrol station - greenway starting point at Palamós.
The narrow-gauge train consisting of a series of tiny carriages made its first trip on 23 March 1887, pulled for several kilometres alongside the old thoroughfare by a Belgian-manufactured steam engine.
Today's main road covers over part of the former railway line, but the greenway stretch enables visitors to explore the same Empordanet landscapes as described by Palafrugell writer Josep Pla and to traverse the rich agricultural plain of Aubí, surrounded by the Gavarres Massif and Begur mountains.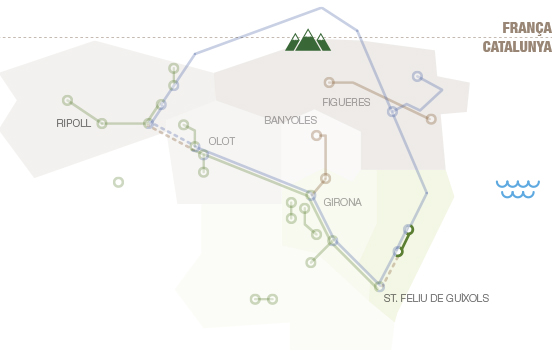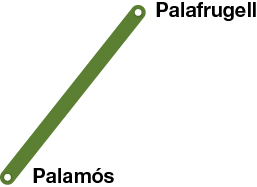 How to get there
AEROPORT GIRONA-COSTA BRAVA
Tourist Office:  +34  972 186 708
Flight Information:  +34  972 186 600
www.aena.es
ot.aerogirona.ctc@gencat.net
www.aena.es
Ryanair bus from the airport to bus station in Girona.
Accessibility
FOR BEGINNERS
Perfectly accessible. This route passes near the villages of Vall-llobrega and Mont-ras and provides access to the beach of Castell (although sand prevents access on adapted bikes).

Access the google maps of the route and view the route, services, points, ...
Access the map