Pla del Gironès Sud Route
FORNELLS - LLAMBILLES - CAMPLLONG - RIUDELLOTS DE LA SELVA - SANT ANDREU SALOU - CASSÀ DE LA SELVA
This greenway connects the towns of Fornells de la Selva, Sant Andreu Salou, Campllong, Cassà de la Selva, and Llambilles, in Gironès county. Its 35 kilometers connect with the Carrilet route and allow you to follow the path to Girona or Sant Feliu de Guíxols.
Pavement Concrete, asphalt, granite sand, tot-ú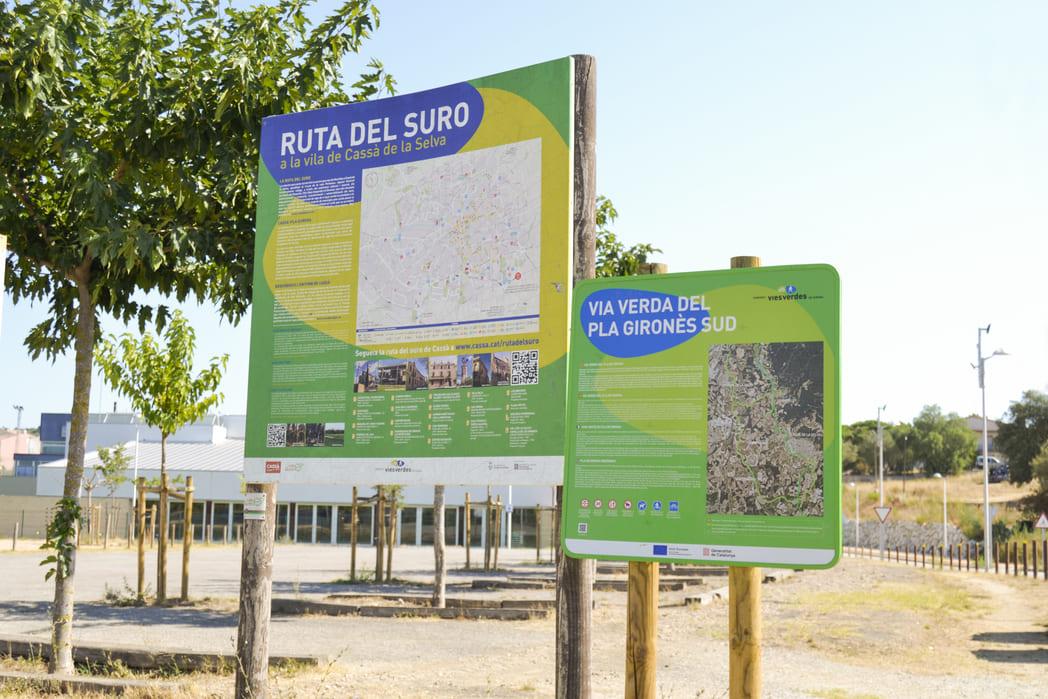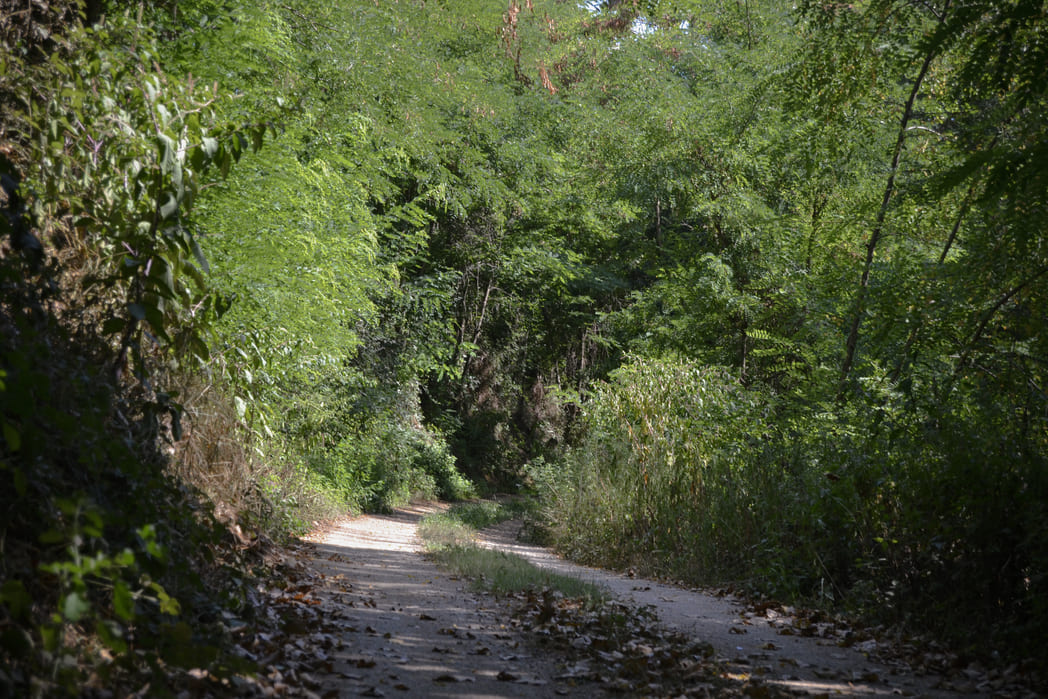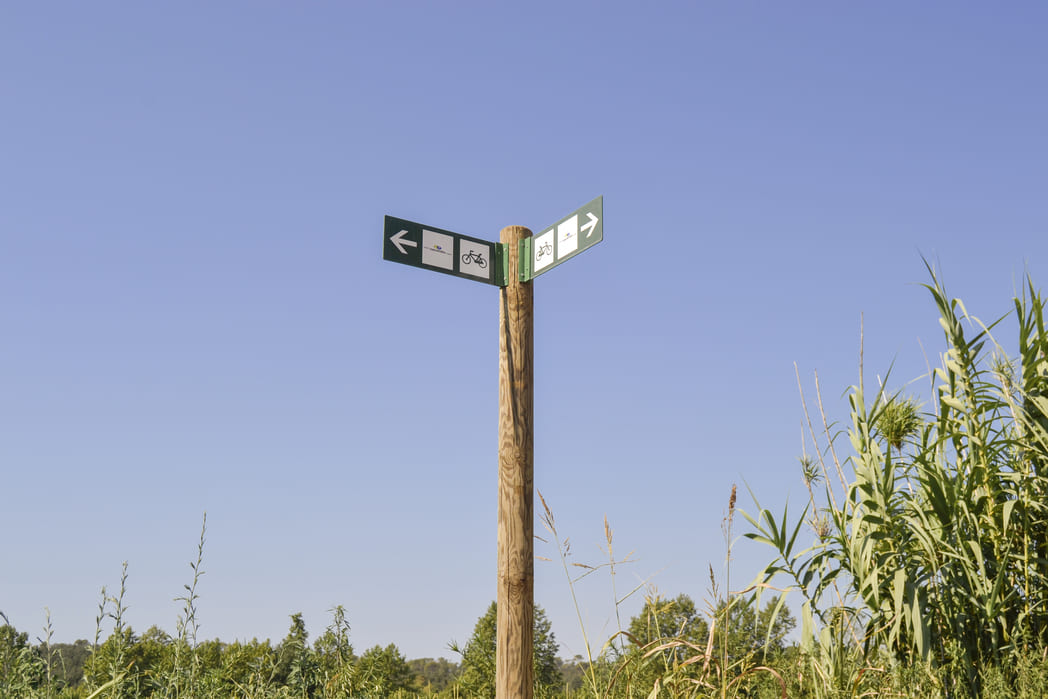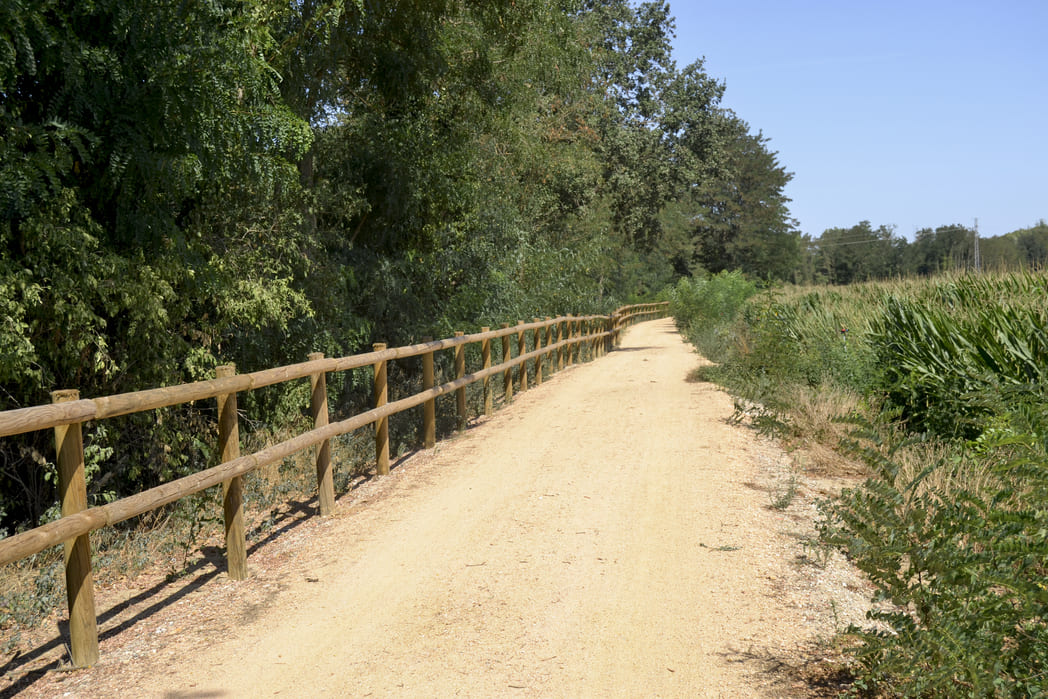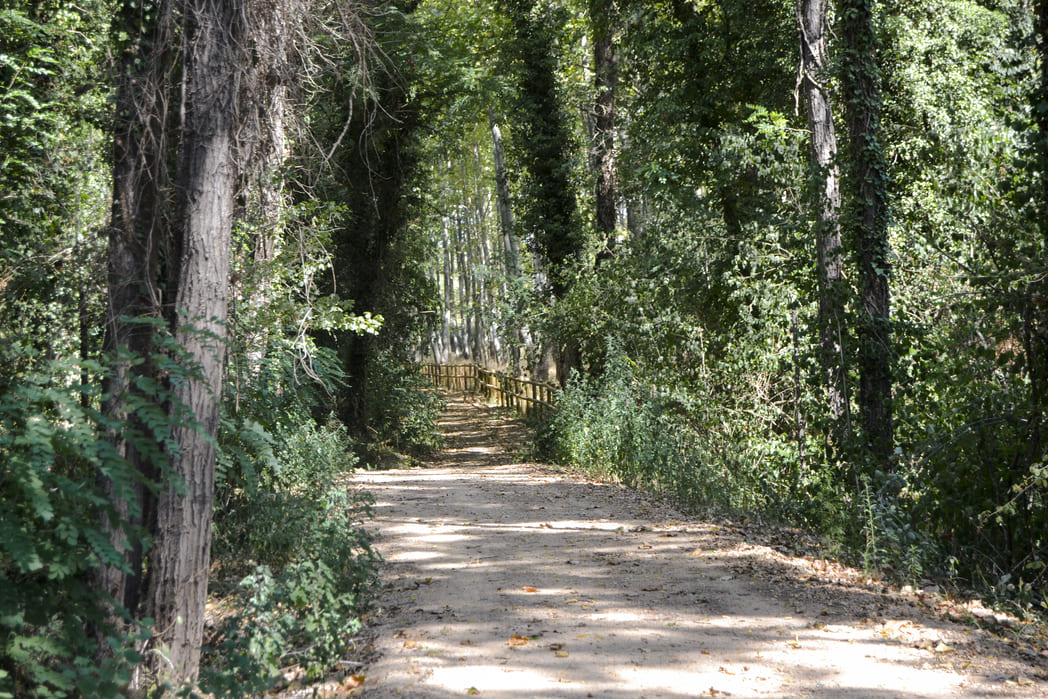 The Pla de Girona greenway is an inter-city route that includes several types of cycling routes: a greenway shared with pedestrians, a two-way bike path, a protected bike lane in the interurban area, and a street with a 30 km/h limit. These routes promote daily walking and bicycle trips and sustainable mobility. In addition, they connect with the classic greenway network, which has a long tourist tradition.
The towns are located in the south of Girona, in an environment known as the Pla de Girona (Girona plain), which is the end of the Selva depression and is flanked by the Onyar River. Along the route, you can also find the Gotarra stream and the Verneda stream, an area surrounded by a classic Mediterranean forest, with pines and holm oaks. It is a place of passage between the sea and the mountains — with the Gavarres to the east — which separates the Gironès and the Baix Empordà counties.
ℹ️ DECEMBER 2022: The new connections from Llambilles to Campllong, and between Campllong and Riudellots de la Selva are now functional. Check Instamaps for more information.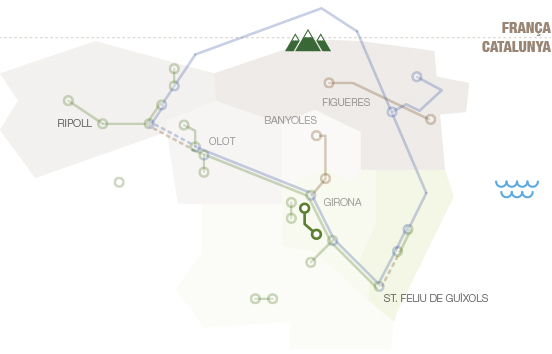 How to get there
RENFE
Línia Barcelona Sants-Portbou – L'Hospitalet de Llobregat-Figueres/Portbou (R1, RG1, R11)Ticket reservation: Tel. 900 41 00 41
GIRONA - COSTA BRAVA AIRPORT
Tourism Office: Tel. 972 186708
Flight Information: Tel. 972 186600
Tel. 972 20 48 68
www.aena.es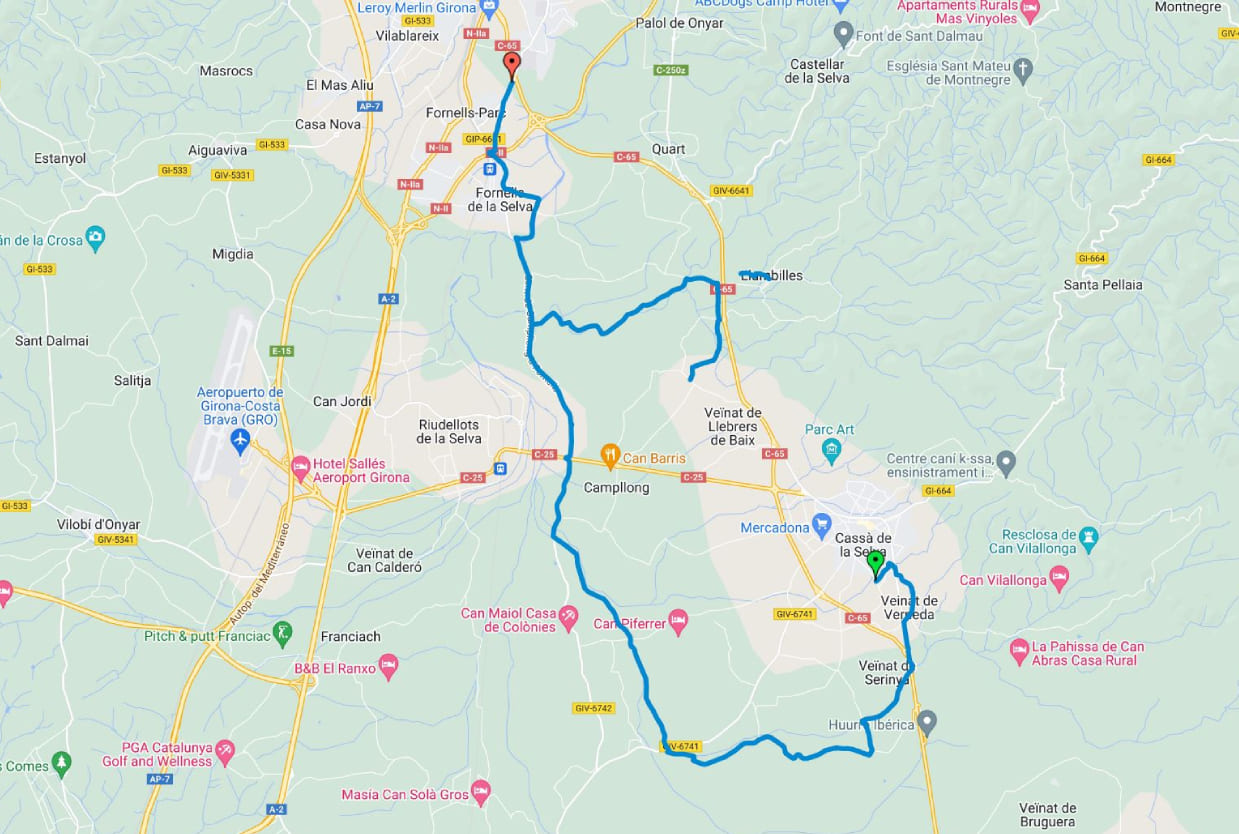 Access the google maps of the route and view the route, services, points, ...
Access the map