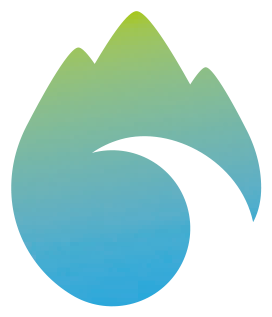 Tren Pinxo route
Girona - Banyoles - Serinyà
This route connects the Gironès region with the Pla de l'Estany region. There are almost 30 kilometers that, from Girona, cross through the municipalities and towns of Sarrià de Ter, Sant Julià de Ramis, Riudellots de la Creu, Palol de Revardit, Cornellà del Terri, Porqueres, Banyoles and Serinyà.
Maximum altitude 241 m (Pla de Martís)
Minimum altitude 70 m (Girona)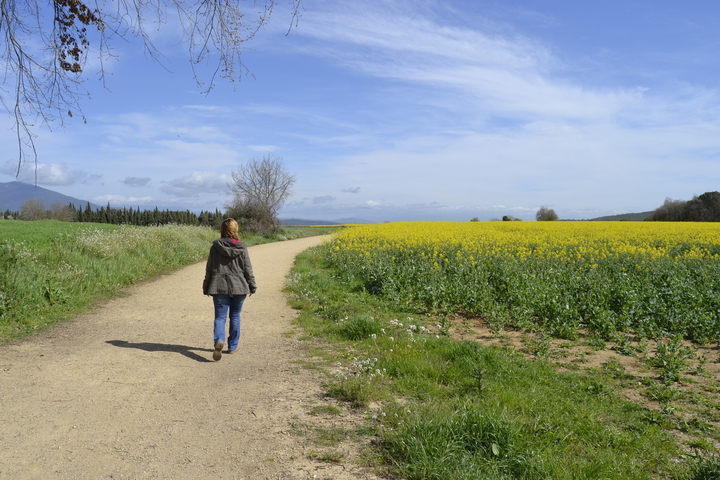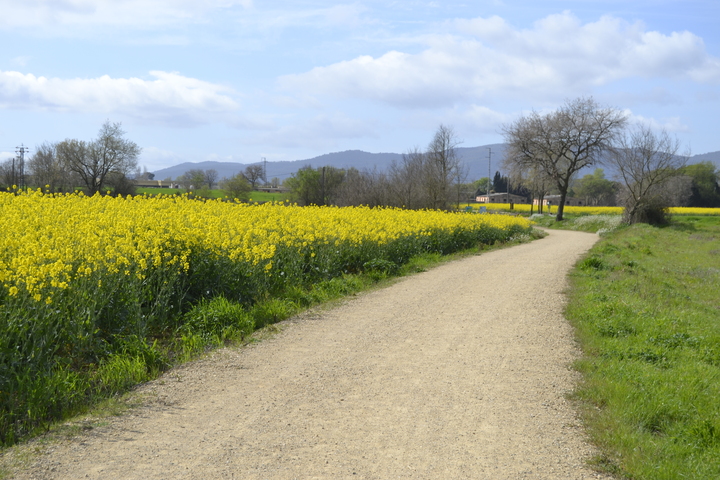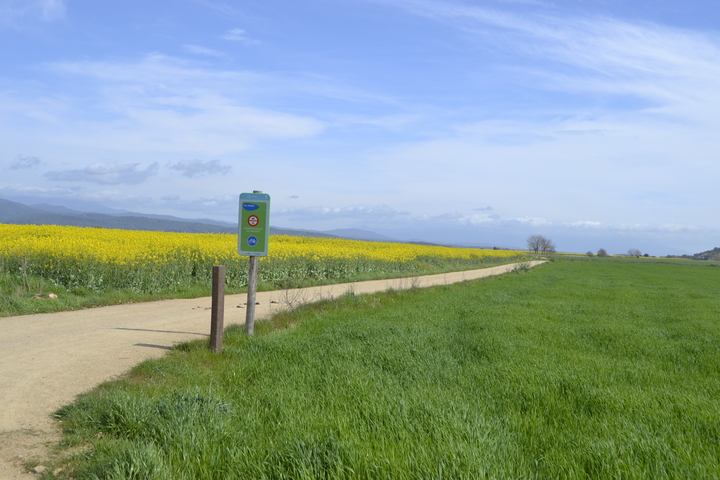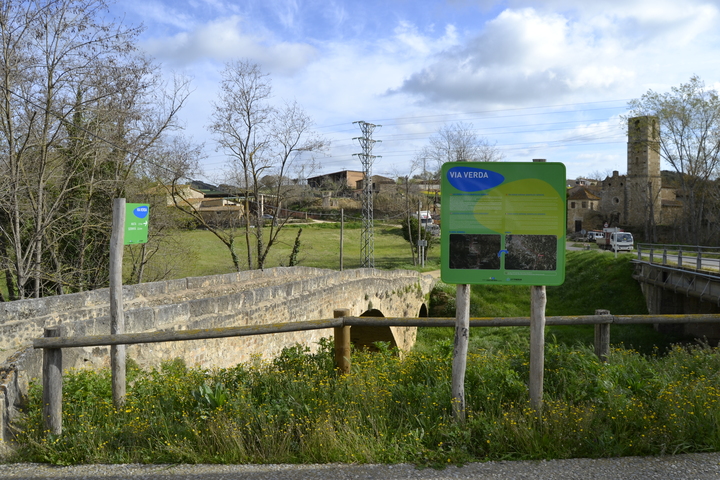 The route brings us up close to landscapes with unique natural elements, and is largely included in the Estany de Banyoles Natural Interest Area. It crosses an important water area. In the initial section it follows the Ter, then the Terri river, borders the Estany de Banyoles and brings us near the Clot d'Espolla (a temporary flood pond) and to the agricultural and forestry area of the Pla d'Usall.
The Pla de l'Estany route is inspired by the old train route that started from Palamós and linked to Girona and Banyoles. The second part of the route was used by the train known as the Pinxo, very popular among locals. The current route recovers some parts of the train track, and much of it is new tracks close to the old ones, now beneath the asphalt of the C-66.
This route also connects with sections of the Carrilet I Route (Girona-Olot) and the Carrilet II Route (Girona – Sant Feliu de Guíxols).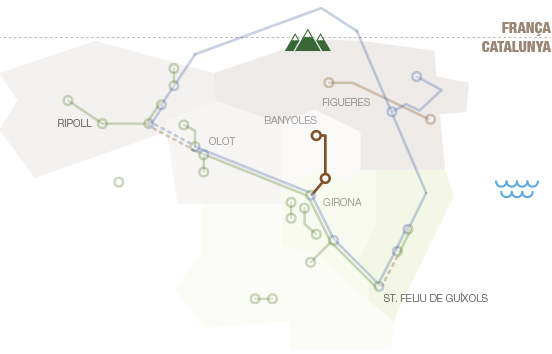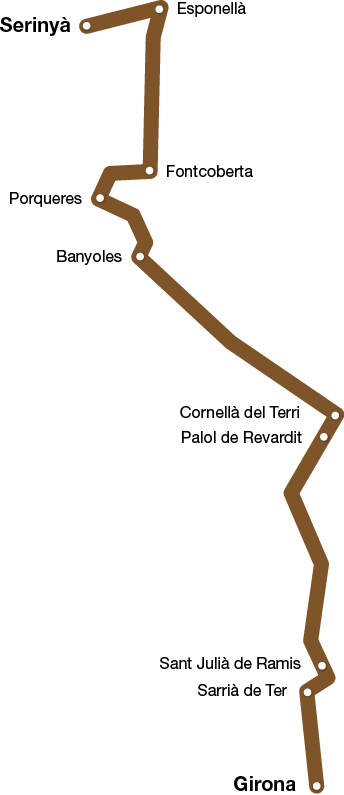 How to get there
RENFE
Barcelona – Portbou (Girona Station)
Pl. Espanya, s/n – 17002 Girona
Ticket reservation: tel. 902 24 02 02
www.renfe.com
Accessibility
Half the route takes us along the banks of the River Ter, behind the GEiEG sports installations in Girona in the cool and shaded area of Sant Ponç.  The other half takes us along the road between Girona and Sarrià, along a lane which is segregated from motorised traffic.
If we take the route from Girona to Sarrià, we'll need assistance to take the climb that begins when the river stretch ends and we link up with the stretch parallel to the road. Without assistance, we need to take the route in the opposite direction, from Sarrià de Ter to Girona, taking care to brake well while descending.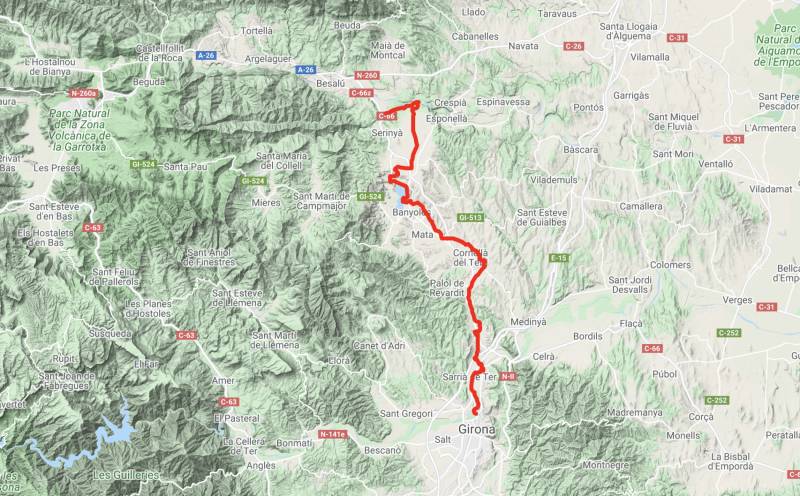 Access the google maps of the route and view the route, services, points, ...
Access the map