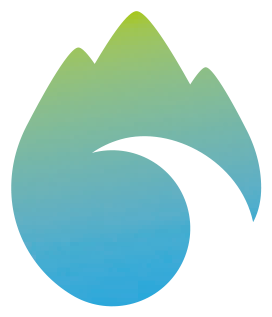 The Mecca of cubism. Céret and the Museum of Modern Art.
This is the part of the route that overlaps most with the old train line. The track is covered in gravel, at times quite loose, but which is not too hard to pedal on.
Occasionally, the old disused railway track is blocked, and we therefore need to leave it, going down the embankment along a short, steep incline. We will pass remains of the former railway, spectacular tunnels and iron bridges, especially the one at Reynès. A footbridge over the RD115 should make it possible sometime in mid 2013 to rejoin the railway tracks that lead towards the centre of Céret. The part of the route that passes Céret is marked out provisionally, because the necessary work on the former railway line has not been carried out yet (the deadline being 2015). After Céret, the route continues along a road to the right of the railway line until we cross the River Tech. We can do this via the Devil's Bridge, which is for pedestrians, and is the largest mediaeval (14th century) bridge ever built with a single arch.
According to legend, the stone missing from this unfinished bridge was stolen by the devil. We shall then cross the road and, taking the Rue de l'Ermitage, we shall head towards the railway line in order to go over it using a narrow, concrete crossing, and then cycle along on the left on the asphalted Santa Margarida road.
CERET
Cherry capital and capital of the Vallespir. Céret has been linked to many painters and sculptors, such as Pablo Picasso, Manolo Hugué, Juan Gris and George Braque, who made the city famous all over the world. Céret in turn has earned the reputation of being the Mecca of Cubism. You will find a route that takes you around the city and 18 panels that illustrate the relationships between the painters, their works and specific spots in the city. Naturally, this art tour should be completed by a visit to Céret's Museum of Modern Art.
The tour is clearly enhanced even further by the architectural heritage of this city which is so steeped in history: The French and Spanish Gates (remains of the city walls), the 9-Jet Fountain, the Françoise Claustre Heritage House, the Capuchin Monastery, the Hospital and the Church of Sant Pere.