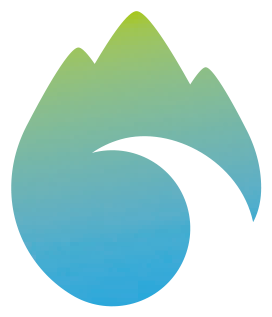 La Costa Vermella. The inspiration of artists.
On leaving the Argelès-sur-Mer station, go right along Av. de la Gare and Rue Marivaux  until you reach the Route de Colliure (D-114) (200m). Turn left and follow the D-114 until you see signs for  St.  André and Le Boulou (800 m). Turn left on this road (D-618) and you will reach the roundabout which takes you out of d'Argelès (800 m). The Pyrenean – Mediterranean Euroregion Greenway (asphalted) starts at this roundabout by the side of the train track. By following this asphalt road we arrive at Le Boulou, the start of the Pirinexus route
ARGELERS
This eminently touristic town, European capital of camping, is located at the southern point of La Plana del Rosselló. Its 7 km of beaches collide with the eastern extreme of the Mediterranean Albera Massif, in a place known as the Racó (little nook).
COTLLIURE
One of the main attractions of this area is the Royal Castle of Cotlliure (673 DC). The extremely picturesque town has been an inspiration for many world renowned artists. Painters such as Matisse, Deiran, Gris, Braque, Picasso, Dufy and Dalí have painted its nooks and crannies, while poets such as Antonio Machado and novelists such as Patrick O'Brian are buried there.
SANT ANDREU DE SUREDA
On our left, just 4 km from Argelès, we come across Sant Andreu de Sureda. Of particular note is the Roman church which began as a Benedictine Monastery founded in 800.
SANT GENÍS DE FONTANES
Located halfway between Argelès and Le Boulou, the abbey emerges at the side of another Benedictine Monastery of the same era (800 DC). Apart from the abbey, which has a lintel similar to the one found in Sant Andreu de Sureda, we can also visit the cloister of polychromatic marble, built in 1270 and rebuilt with the original pieces after countless efforts had been made to recuperate them.