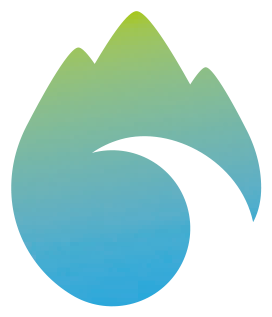 Peralada
1. THE CLOISTER OF SAINT DOMÈNEC
One of the most important pieces of Peralada's heritage is the Romanesque Cloister of Sant Domènec, which dates to the 12th Century. This is the only remnant of an Augustinian Convent founded in the second half of the 11th Century. After the primitive community had died out it was acquired by the order of Saint Domenic in 1578, who gave it its current name. Its columns and capitals date back to the primitive romanesque cloister, but the main structure is from the XVI century.  The capitals have rich, diverse motifs combining plant-like and geometrical forms with zoological figures; Five notable illustrated tales are: Adam and Eve, Atlantis, the hunting scene, the banquet and the seven deadly sins. In 1835 it was handed over to the local council as a result of the ecclesiastical confiscations of Mendizábal, and since then has had different uses: hospital, courts of law, barracks and even a cinema. The building that surrounds the cloister, a great stronghold that was reconstructed during the XVIII century, was demolished during the 1960s. It is currently the most important architectural site open to the public at Peralada. In 2001 the local council purchased an adjoining annex and opened the town's cultural tourist office.
2. THE HISTORICAL ROUTE
You can discover the main heritage elements and characters of our town through the Historical Route. Its itinerary includes Peralada and Vilanova de la Muga, with remarkable elements from the walls to the lock of the count, through the old hospital, the convent of Saint Bartholomew and the Jewish quarter.
3. THE CASTLE, CASTLE PARK AND CONVENT OF CARMEN
The Castle of Peralada, from the 14th century, is an important and complex artistic ensemble. The former fortress was destroyed along with the town in 1285 and extensions were added in the Late Middle Ages. The present castle is a factitious ensemble made in the second half of the XIX century where are integrated the castle, the park and the Carmelite Convent, the current Museum and the Library of the Castle of Peralada.
During these centuries, there have been many reforms and extensions. The oldest part corresponds to the two towers that flank the entrance, built during the first half of the 14th century. The last major restoration was carried out in the last third of the nineteenth century, and this reform is based on the current aspect of the palace, the construction of the park, designed by the French landscape artist Duvilliers, and the incorporation of the lake. In 1923, the Castle was purchased by Barcelona businessman Miquel Mateu i Pla, who installed an extraordinary library and turned it into its collections of art, glass, ceramics, painting and manuscripts.