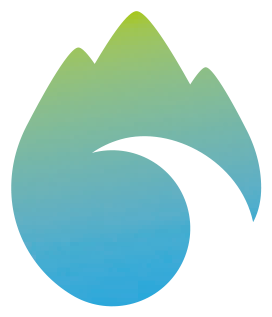 Dalí and surrealism. The Theatre-Museum.
To  go so near to Figueres  and not visit the Dalí Theatre-museum would be unforgiveable, unless you have already been there. To get there, we have to take a short diversion of no more than 6 km on the C-252 road that links Peralada with Figueres via Vilabertran.  The road has little traffic but no hard shoulder, which means that we need to wear a fluorescent  waistcoat.  We do not need to go through Peralada on the return trip. At 1.4 km after Vilabertran, and just before the bridge over the River Muga, we need to turn of to the right until we reach the Muga Nature Walk that takes us along the right-hand side of the river.
VILABERTRAN
The house of canons of Santa Maria de Vilabertran. Santa Maria de Vilabertran is, without doubt, one of the best preserved examples of a Medieval house of canons. The centre of the abbey is organised around the cloister, the monastic rooms and the 12th century church with typically Roman elements, where we can view the recently restored Cross of Vilabertran.
FIGUERES
Dalí Theatre-Museum. The Dalí Theatre-Museum, the largest surrealistic object in the world, was built on the remains of the old theatre in Figueres and contains the greatest variety of works from artist Salvador Dalí (1904-1989), from his first artistic experiments and surrealist creations to the work developed during the last years of his life. As Dalí himself explained: «It is obvious that other worlds exists, no doubt at all; but, as I have already said many times, these other worlds are within us, they can be found on earth and particularly at the core of the Dalí Museum dome where we find the unexpected and amazing world of surrealism».
Toy Museum. Located near the Dalí Theatre-Museum and the Rambla of Figueres, the museum is home to an extensive and permanent exhibition of toys from across the years.
The Castle of Sant Ferran. One of the greatest fortifications in the world, built to avoid the constant invasions of French troops during the second half of the 17th century. It is shaped in the form of a narrow irregular pentagon with a double wall surrounding it. The outer perimeter measures 3,125 metres and the inner part 2,100. The parade ground covers twelve thousand metres square. The garrison was comprised of 6,000 men, although the place could provide shelter for twice this number if necessary. Some visits take you on a tour of the fort's water tanks.