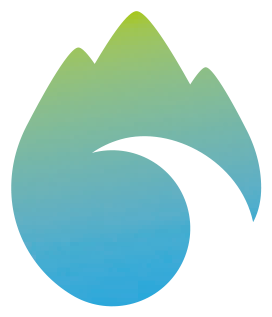 The ecological plain. Aiguamolls Natural Park of the Empordà.
From Castelló we can continue on the Greenway along the left-hand side of the River Muga Nature Walk. This stretch of the greenway was the first to be built, linking the historic centre of Castelló d'Empúries with Empuriabrava. Along this route we can get a close-up view of the waterways and the Muga riverbed, observing and enjoying the life of the river and the ecosystems associated with it: the little islands and river beds where the birds stop off, the woodlands of its shores and the fauna the water feeds through before flowing downstream.
NATURAL PARK OF THE AIGUAMOLLS
Halfway along the route, a wooden bridge over the Muga enables us to access the Natural Park of the Aiguamolls which, today, is the second most important natural park in Catalonia. There, just next to the Empuriabrava sewage plant, we will find the Europa Lake with different observatories that invite us to observe the bird life up-close. If we follow this route, the trail takes us to Cortalet, the Information Centre for the protected site from which point interesting routes can be taken to observe the landscape and the varied flora and fauna. This site is extremely important internationally as a refuge for many migrating birds.
EMPURIABRAVA AND ROSES
From the wooden bridge over the River Muga we can either continue on the greenway to the river mouth, or turn left and go through Empuriabrava via one of the few roads that crosses the entire town and that benefits from a cycle lane. This unique town has 24 km of navigable canals that make it the largest residential marina in the world.
Once we leave the town, we follow the cyclist signs and, after crossing the Rubina Nature Reserve, we reach Roses,  where the cycling route runs alongside the main road. The most noteworthy element of this town – formerly a fishing village and now mainly a tourist attraction – is its fortress (4th century BC–19th century), which contains vestiges of different occupations over the last twenty five centuries.
It is worth noting that we will pass very close by Skydive Empuriabrava, one of the 3 most important parachuting jumping centres in the world in terms of the number of jumps held. You can stop off to have a go and take your first tandem jump (two-seat parachute).