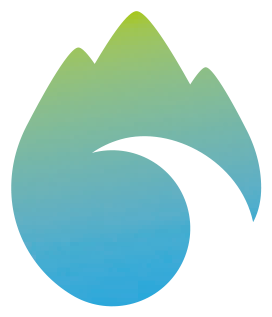 Roses
1. LA CIUTADELLA (4th century BC – 19th century)
Cultural Asset of National Interest.
The walk around the site of La Ciutadella is essential for anyone visiting Roses. Declared a historical and artistic center in 1961, the citadel contains vestiges of various occupations of the last thirteen centuries. The military fortification, with its monumental Sea Gate, is a Renaissance-style enclosure of 131,480 m² built in 1543. The important archaeological site which lies within the fortification consists of :
The remains of the Hellenistic district within the Greek settlement of Rhode, which enjoyed its period of greatest prosperity in the 4th and 3rd century BC
The Roman villa, dating back to 2nd century BC and 6th century AD.
The paleochristian necropolis.
Several Visigothic buildings.
The Lombard Romanesque monastery of Santa Maria, dating back to the 11th century and the remains of the fortified medieval town.
The remains of several military buildings dating back to the 16th century.
The Museum which provides an insight into the history and heritage of Roses, from prehistory to modern times.
The Exhibition Hall.
A guided tour of the Citadel is a history master class concentrated in a unique area of seventeen hectares where you can enjoy a complete itinerary, totally signposted including a lot of information.
2. LA TRINITAT CASTLE (16th century)
Cultural Asset of National Interest.
Would you like to see the impressive sights over one of the most beautiful bays in the world? Visit Trinity Castle which crowns the Poncella point above the lighthouse of Roses. The military construction, which dates from 1544, was erected under the reign of Emperor Charles I, as an essential complement to the Citadel. It has the shape of a five-pointed star, with pronounced angular corners for defense against enemy projectiles. It is built on a grand scale with two-meter thick walls. It had three terraces for batteries of cannons, howitzers, and mortars, set at different heights, to defend the port and the coast, it had a garrison of up to two hundred men. The building remains an extraordinary example of coastal artillery fortress.
3. MEGALITHIC SET (3.000-2700 BC)
Cultural Asset of National Interest
We invite you to travel back in time. The remains of the earliest known inhabitants of Roses lie on the road to Montjoi, within the Parc Natural del Cap de Creus. It is an impressive megalithic complex consisting of several dolmens, menhirs, cists, and inscultures. Creu d'en Cobertella is the largest dolmen, built with seven huge blocks placed vertically and a slab weighing over eighteen tones, and one of the largest prehistoric monuments in Catalonia. All the monuments can be visited along with an easy itinerary which is fully signposted.